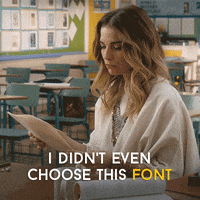 If you can't find a font on our platform that you like, you have a few options available to you!


1. There are a handful of really useful third-party font websites out there with great fonts that are free for personal use! The following sites have a great selection of fonts, but your search engine will also pull some great alternatives:

2. If you have an image of text that you would like added to your custom tattoo, but are having difficulties uploading it, please check out our article here or reach out to us at custom@getinkbox.com for assistance!
3. Not finding what you are looking for? If you have a specific style you are trying to recreate we may be able to help. Reach out to us over email and we can see what is possible 🔠